Canberra Balloon Spectacular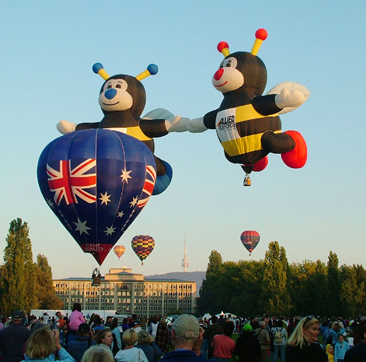 The next Spectacular will be held from Saturday 10th March to Sunday 18th March 2018. Up to 40 balloons will launch from the Lawns of the Old Parliament House and you can be part of the action by booking your balloon flight with Dawn Drifters. All passengers get an opportunity to view the other balloons from the priviledge of their own platform in the sky – a photographer's delight!
Prices
Weekend flights: $395pp or $290 per child aged 6-12.
Weekday flights: $345pp or $250 per child aged 6-12
Flights include a country-style cooked breakfast and champagne back at the launch site.
Bookings essential – phone: 02 6248 8200 or email sales@dawndrifters.com.au