A balloon flight is the perfect gift to celebrate any occasion. A voucher may be posted direct to the recipient or you can have the voucher posted to yourself for you to write your own personal message.  Or you can order online now and have the voucher instantly emailed to you.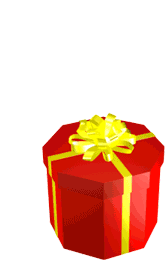 As well as our vouchers, you can choose one of our special gift boxes, available for just $20 more when you pick it up from our office, or they can be delivered for small extra charge.
BALLOON IN A BOX
When the box is opened, a helium balloon rises out with the gift voucher attached.
We have themed balloons for a Birthday, an Anniversary, a Wedding, Congratulations or just to say Thank You! We even have helium balloons for 18th, 21st, 30th, 40th birthdays up to 80th – and silver 25th and gold 50th balloons for anniversaries.
AVIATION BEAR in a box
Open this box and our aviation teddy bear holds the voucher in his hand  Sorry, currently
out of stock

For gift boxes please contact us between 9am and 5pm on 02 6248 8200 or email us